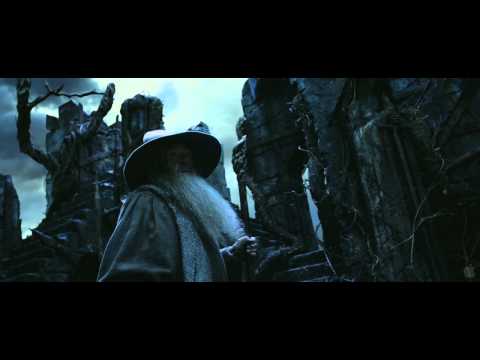 Lange haben wir darauf gewartet. Und endlich veröffentlichten die Verantwortlichen von New Line Cinema den Trailer zum neuesten "Der Herr der Ringe"-Ableger: "Der Hobbit – eine unerwartete Reise" wird der Streifen heißen und in zwei Teilen die Geschichte aus dem HdR-Vorgänger "Der Hobbit" auf die Leinwand bringen.
Lange war unklar, wer nun die Regie führen würde. Während Anfangs Guillermo del Torro (u.a. Hellboy) das Zepter in der Hand hielt, löste ihn kurze Zeit später doch noch Peter Jackson ab, der Regisseur der "Herr der Ringe"-Trilogie – zur Freude der enorm großen, weltweiten HdR-Fanbase.
Doch viel zeigt der langersehnte erste Trailer nicht: Man sieht Gandalf, damals noch in seiner Rolle als Grauer Zauberer, eine Gruppe von Zwergen auf ihrer Reise zur Vertreibung des Drachen Smaug, den damals noch jungen Hobbit Bilbo Beutlin, der die Zwerge begleiten soll, Galadriel, die schöne Elbenkönigin Lothloriens, und zuletzt sogar Gollum, in dessen Höhle Bilbo den sagenumwobenen und für die nachfolgende "Herr der Ringe"-Trilogie wichtigen "einen Ring" findet. Natürlich ist dies nur ein erster Trailer, denn bis zum Release im November 2012 ist es noch lange hin, aber das Jährchen halten die treuen Fans der Reihe sicher schmausend und pfeiferauchend locker aus.
Many years have passed since the last motion picture about the "one ring that could destroy all of middle-earth". But finally New Line Cinema presented the first Trailer of "The hobbit – an unexpected Journey", the first part of the book-to-screen-adaption "The hobbit".
Guillermo del Torro (e.g. hellboy) was originally planned to direct "The hobbit", until the production stalled too long, causing the resignation of Torro who didn't want to stay in New Zealand for more than 3 years.
But the trailer doesn't dare to show us too much content. We can see Gandalf the Grey, a group of dwarfs and the young Bilbo Baggins (uncle of Frodo Baggins) on their way to expel the dangerous dragon Smaug, Galadriel the beautiful elvenqueen, and finally even gollum in his cave in which Bilbo finds the "one ring".
Of course its just the first trailer and definitely not the last one. I'm sure the fanbase will be able to wait for the film, smoking pipe and eating delicious brawn.
Share on Facebook
Tags: bilbo baggins, bilbo beutlin, cinema, der herr der ringe, der hobbit, der hobbit trailer, Film, frodo, galadriel, gandalf, guillermo del torro, herr, herr der ringe, hobbit, kino, lord, lord of the rings, lotr, Movie, neuseeland, new line cinema, new zealand, peter jackson, ringe, rings, the hobbit, the hobbit trailer, trailer